Most organizations spend $2M+ to launch a crypto product. Instead, get started with our simple SaaS plan.
Cybrid provides best price execution via smart routing, custody, full ledgering, and tooling for compliance


Use our SDKs to save on product development, so you can spend on customer acquisition


An enterprise-grade API built for B2B2C - our software is ready to scale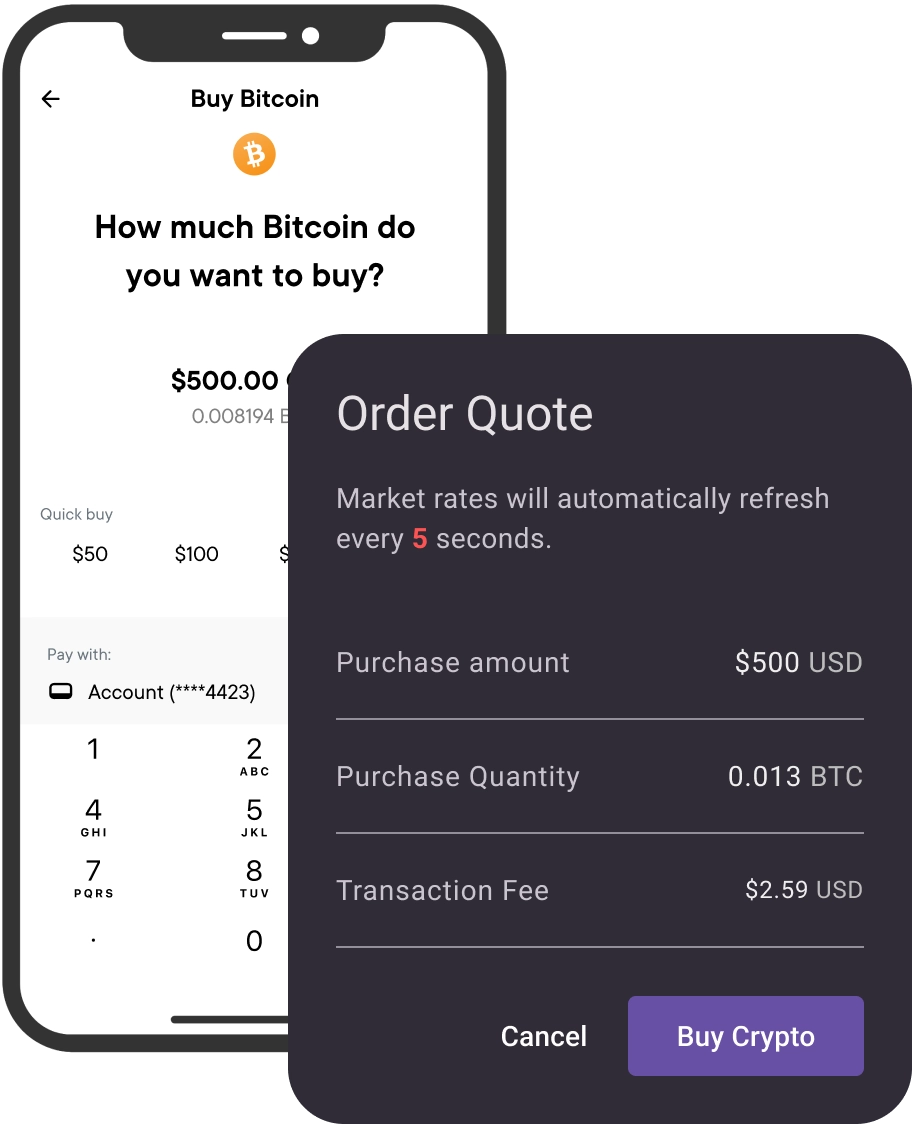 CRYPTO FOCUS
Our software supports KYC & AML requirements, and facilitates trade

Identity made simple
Our platform uses best-in-class vendors to enable KYC & AML processes.

Trading made simple
Our software facilitates secure connectivity to users' financial accounts to fund their crypto trading.

Custody made simple
Our regulated affiliate will take care of the custody on behalf of the end user.
BUILT FOR DEVELOPERS
Launch a crypto product, fast.
Don't start from scratch! Save on development, legal, and operational costs.

Want to get started?
Follow the roadmap below:
We have many posts available to learn more about crypto and Cybrid. News, information, market insights, and research in one place. Make sure to subscribe so you don't miss one of our periodic posts.
We have both business and developer focused guides to getting started. These guides offer crypto-generic and Cybrid-specific information to help jump start you. Share amongst your team to start gaining consensus.
Put crypto on your roadmap by booking time to meet with us. Whether you are flying solo on a fact-finding mission or it's with your whole team for a kick-off session - we are always available to help you succeed!
In addition to the guides, we have thorough documentation and a public Github, which includes the RESTful API, API clients in 7 languages, and UI SDK component libraries to bootstrap your project.
Move to production
Once your development project is ready and your Cybrid account is created, we'll issue your production keys.
Launch your crypto product

Save on development budget, while using your capital to help your business thrive.
Get notified of new blog articles
Provide your email and subscribe for our latest blog material