Infrastructure for Fintechs
Accelerate your fintech's journey with better APIs and tooling.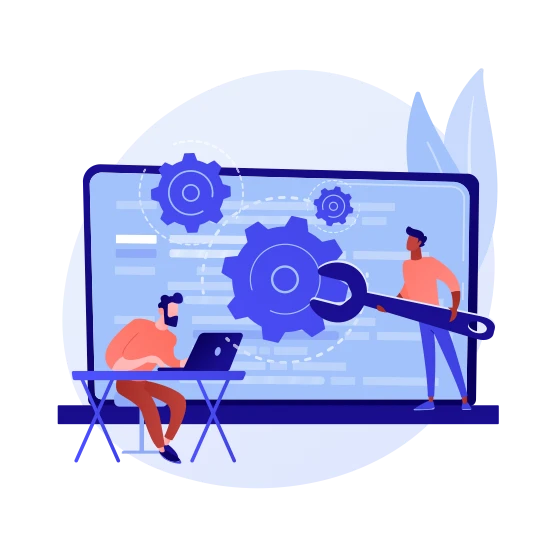 Every
Fintech

needs to build or assemble a

similar set of services

.
Cybrid helps accelerate their journey by offering unified Fintech APIs and pre-built SDKs that have already integrated key functionality. Plus, we've built out accompanying compliance programs to help you handle regulatory hurdles.
Compliant Customer
Onboarding
Easily onboard customers with our APIs or UI-based SDK components, including:


Know-your-customer (KYC) data collection and identity verification

Know-your-business (KYB) data collection and business verification

Anti-Money Laundering (AML) onboarding and continuous verification

Enhanced due diligence, with

Investor Fitness and Account Appropriateness questionnaires
Banking

and

Account

Access
Enable banking for your customers, and get ready for money movement, including:


Providing basic cash accounts for your customers with full ledgering and money movement
Connecting to external bank accounts for cash account funding, enabled via Plaid
Financial
Back-Office

Operations
Smoothly run customer finances in your Fintech via our API platform, including:


An independent General Ledger to track debits and credits of customers funds, with full double-entry bookkeeping

Moving money via ACH/EFT or wires to or from external bank accounts and cash accounts managed by Cybrid
Outsource compliance for North American customers in the US or Canada, including:


Ongoing KYC checks
AML Monitoring Reporting
FINTRAC and FinCEN Suspicious Activity Reporting (SAR)
Crypto
Trading

and

Custody
Open up access to the new digital currency economy with Cybrid's crypto infrastructure, including:


Crypto on and off ramp, enabling conversion between fiat and crypto

Enable trading to over 40 different cryptocurrencies
Secure custody of cryptocurrency, including hot wallets and cold wallets via qualified custodian partners
Crypto accounts for stablecoins, such as a USDC wallet
DeFi access including integration with Compound
We help Fintechs

accelerate their journey

by providing APIs and SDKs that easily plug into their core infrastructure.

What kind of fintech is this for?
The Cybrid platform can help Fintechs at a variety of different stages:
Seed stage fintechs and startups that are just beginning their journey, and need to accelerate their path to market
Growing fintechs who are looking to expand their portfolio into digital currencies, by offering basic crypto trade and crypto accounts
Mature fintechs that may have created in-house solutions already, but are now looking to optimize technology and partnerships while reducing costs and driving for profitability
Is your solution easy to integrate?
Our software is uniquely composable, allowing a variety of embedding techniques which fit perfectly in your existing application architecture. We pride ourselves on best-in-class developer tooling to make embedding easy.
Is it safe to get into crypto?
Cryptocurrency has had its ups and downs, but there is now more regulation than ever. This helps to remove a lot of the ambiguity of working with crypto. Cybrid and it's affiliated regulatory partners can help make it safe to explore crypto as a part of your portfolio.
What countries do you support?
Cybrid primarily works with web2 and web3 fintechs located in Canada or the United States. We're always expanding our geographic support, so talk with our sales team to see if we can support you in a different part of the world.
Make sure to check out our blog full of Financial Institution related posts