Crypto for Financial Institutions
Blockchain, cryptocurrency and stablecoins are driving exciting new financial rails.
Even with the ups and downs of the market, it's
not

a question of

if

,

but

when Financial Institutions will put

digital currency

on their roadmap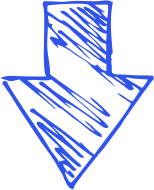 Some of banking's biggest crypto critics have now invested
billions

into Bitcoin, Ethereum & others projects, including billions into Decentralized Finance (DeFi).


Bank of New York Mellon Corp

Morgan Stanley

Goldman Sachs

Decentralized Finance
It's gotten to the point where everyone is at some point in the journey.
If they're not actively investing [in crypto], then they're exploring it.
Mike Demissie, Head of Digital Assets
Bank of New York Mellon Corp
Morgan Stanley announced a newly created cryptocurrency desk in March 2021
Morgan Stanley began rolling out bitcoin funds to its wealthiest clients as of March 2021.
Bitcoin investments are generally 2.5% of their total net worth.
Goldman Sachs unveiled a new cryptocurrency trading desk in May 2021
The public announcement of the successful trading of two types of bitcoin-linked derivatives is after years of active investment in the space. Their investments are into projects such as Circle (USDC), Coin Metrics, and Blockdaemon.
Over $90B of cryptocurrency is locked in applications offering financial type services
These applications, often run by decentralized organizations (DAOs), are offering financial services catering to those looking for basic borrowing & lending all the way to mortgages & supply chain finance. These applications offer both competition for your customer and opportunity for revenue.
Compliantly
Onboard

Customers
Cybrid offers Fintechs an out-of-the-box APIs and SDKs to onboard customers, which helps accelerate the onboarding of crypto users, including:
KYC and AML checks to compliantly onboard users
Enhanced due diligence with account appropriateness questionnaire
Enable connections to external bank accounts for funding
Move money between external accounts and cash accounnts to enable trading
Crypto
Accounts

and

Wallets
Cybrid makes it easy to create Crypto wallets and accounts for your customers, including:
Customers accounts to hold over 40 different types of coins
Secure custody of cryptocurrency, including hot wallets and cold wallets via qualified custodian partners
Deposit and withdraw of Crypto
Full accounting and ledgering of all customer transactions
Transaction information for tax reporting
Crypto
On / Off Ramp

and

Trading
Cybrid makes it easy to create Crypto wallets and accounts for your customers, which unlocks trading, including:
Access to trade over 40 different cryptocurrencies
Realtime price feeds and quoting
Rapid trading and fiat settlement
Best price execution across Cybrid's pool of liquidity providers
One of the most exciting parts of blockchain and cryptocurrency is the introduction of stablecoins, which allows traditional fiat dollars to move at the speed of blockchain. Cybrid supports USDC, including:
USDC wallet accounts to hold and transact in USDC
USDC Remittance and payouts
Accepting USDC Payments
Access
Decentralized Finance
Decentralized finance offers new and exciting financial instruments that investors are interested in exploring. Cybrid opens up the DeFi market, including:
Interoperability with Cybrid wallets and decentralized finance applications
Full integration into Compound Finance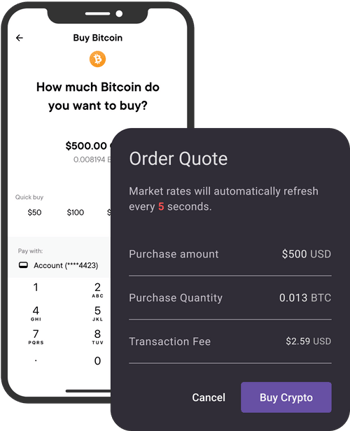 Who will your customers go to for crypto?
To participate in crypto, people first need to acquire it. With Cybrid's software solution, enabling crypto exposure is as easy as embedding our ramping & trade solution.
We help Financial Institutions accelerate the transition to the DeFi economy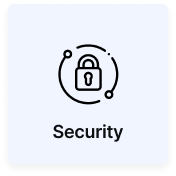 Cybrid supports compliance programs with built-in AML, ATF, and KYC features and secure custody so that you can focus on your customers.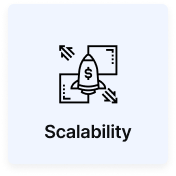 Our predictable monthly subscription fee is dramatically cheaper than building your own crypto trade product, allowing you to build, launch, and grow faster.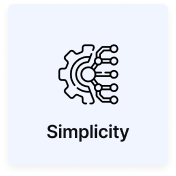 Cybrid seamlessly integrates various services and vendors into one elegant, friendly package.
START YOUR JOURNEY
Launch a crypto product, fast.
Do you want to get started?
Follow the roadmap below:
We have many posts available to learn more about crypto and Cybrid. News, information, market insights, and research in one place. Make sure to subscribe so you don't miss one of our periodic posts.
Review & share our guides

We have both business and developer focused guides to getting started. These guides offer crypto-generic and Cybrid-specific information to help jump start you. Share amongst your team to start gaining consensus.
Put crypto on your roadmap by booking time to meet with us. Whether you are flying solo on a fact-finding mission or it's with your whole team for a kick-off session - we are always available to help you succeed!
In addition to the guides, we have thorough documentation and a public Github, which includes the RESTful API, API clients in 7 languages, and UI SDK component libraries to bootstrap your project.
Move to production
Once your development project is ready and your Cybrid account is fully registered, we'll issue your production keys.
Launch your crypto product

Save on development budget, while using your capital to help your business thrive.
What kind of fintech is this for?
Both small and large fintechs are exploring the growing cryptocurrency market. Cybrid software, with our regulated affiliate, can help seed stage startups all the way to challenger banks with over 1 million customers.
Is your solution easy to integrate?
Our software is uniquely composable, allowing a variety of embedding techniques which fit perfectly in your existing application architecture. We pride ourselves on best-in-class developer tooling to make embedding easy - jump into our Sandbox and experience why we're the premier Fintech API.
Is it safe to get into crypto?
Cryptocurrency has had its ups and downs, but there is now more regulation than ever. This helps to remove a lot of the ambiguity of working with crypto. Cybrid and it's affiliated regulatory partners can help make it safe to explore crypto as a part of your portfolio.
What countries do you support?
Cybrid primarily works with web2 and web3 fintechs located in Canada or the United States. We're always expanding our geographic support, so talk with our sales team to see if we can support you in a different part of the world.
Make sure to check out our blog full of Financial Institution related posts