Embedded Finance
Examples & Use Cases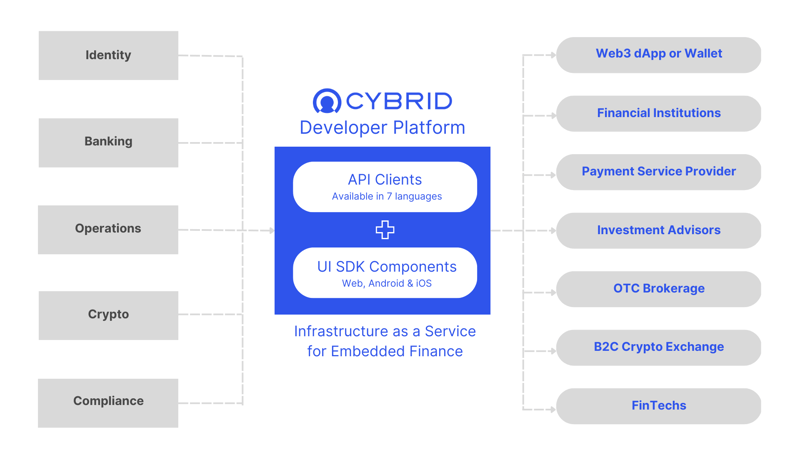 Are you searching for the best solution provider for Embedded Finance Infrastructure-as-a-Service (IaaS)?
The Cybrid all-in-one platform is your top choice as an Embedded Finance platform for many use cases!
Read the Embedded Finance focused blog posts!
Get notified of new blog articles
Provide your email and subscribe for our latest blog material on Embedded Financial Products & Services!