DEVELOPERS
Use the best tooling to build your crypto experience
GITHUB
Review our public GitHub
Find everything from API clients, auto-generated in 7 languages, to our UI SDK component libraries for Android, iOS & Web.

Pick & choose what you clone & use to best suit your development project.
View Repository
Embedded consumer finance,
for
developers
.
Our cloud-based platform and UI SDK components enable you to stay ahead of embedded finance trends by allowing you to implement your product in a timely way.

Focus on your product goals and minimize the usual roadblocks you might associate with blockchain development. With auto-generated clients, we let you choose your API language.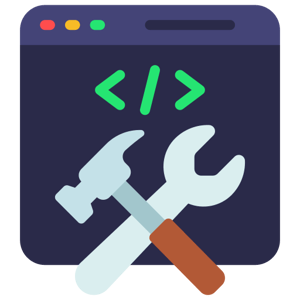 GITHUB REPOSITORIES
You can find our API clients, platform specific SDK libraries & demo apps.
OPEN GITHUB
FOR DEVELOPERS
It's easy to start building now
To get started with our API, you'll need to login to the Sandbox and generate your keys. Access is as simple as using your Google or GitHub credentials
We have put together guides to get you up and running as quickly as possible. Recommended place to start would be Part 1 and Part 2.
Dive into our comprehensive API documentation, which is based on the Open API 3.0 specification. Once you have your API credentials from the Sandbox, you'll be able to interact directly on page for testing purposes.
In addition to the guides, we have thorough documentation and a public Github, which includes the RESTful API, API clients in 7 languages, and UI SDK component libraries to bootstrap your project.
Don't feel you're in this alone. We've put together an extensive knowledge base and resource list to assist in getting you ready for production.
Move to production
Once ready for your production keys, within the Sandbox, you can initiate the process to connect to connect the Cybrid team with the right people within your organization.

We strive to get your embedded finance services to market, fast.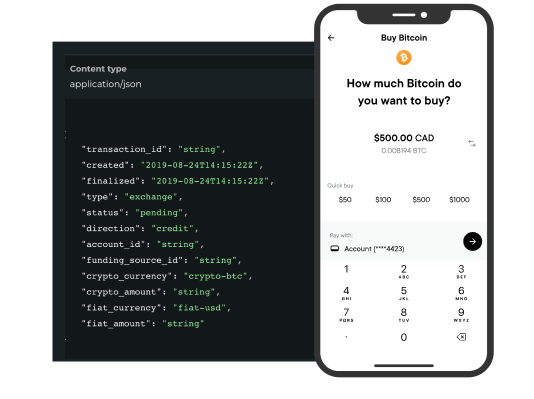 Great reasons to develop with Cybrid
Just login to start building for free with
Cybrid
What kind of APIs do you have?
Our software offers a RESTful API with clearly defined OpenAPI 3.0 specs. We generate API clients in multiple languages including Angular, Java, Kotlin, Python, Ruby, Swift and Typescript.
What SDK components do you have?
Our software includes UI level components for iOS, Android, and Web, resulting in easy crypto solutions.
Is there a sandbox environment?
Yes, our platform has a full sandbox environment that allows you to integrate and test our platform in a simulated mode.
Do you track end-user account balances?
Yes, our software offers a full chart of accounts for all end-user transactions, keeping detailed records for each user for fiat and on an individual coin balance.
How are your wallets secured?
Our infrastructure is backed by a multi-key wallet architecture, with independently sharded and distributed keys with encrypted backups.
Where do the asset prices come from?
Our software has a price oracle that selects the best possible price from a number of large scale liquidity providers that the top crypto developers utilize.