PDF DOWNLOAD
A high-level
Platform Overview
Learn about Cybrid's SaaS-based Cryptocurrency Platform that provides partners with the ability to easily integrate cryptocurrency products into new and novel crypto products for their customers.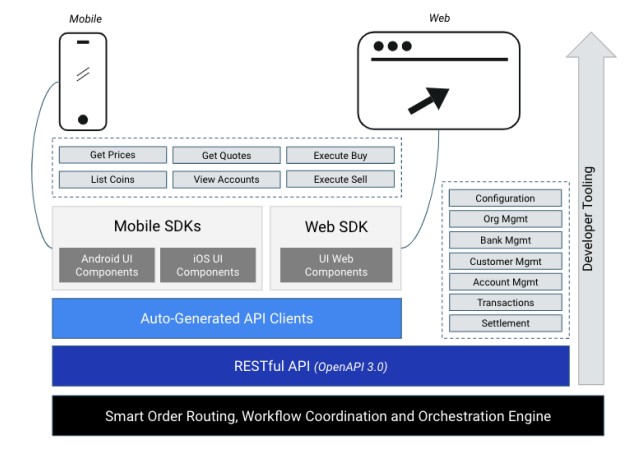 CRYPTO FOCUS
Our software satisfies KYC & AML requirements, and facilitates trade

Identity made simple
Our platform uses best-in-class vendors to enable KYC & AML processes.

Connectivity made simple
Our software facilitates the financial account connectivity to seamlessly fund trades.

Trading made simple
Our software facilitates secure connectivity to users' financial accounts to fund their crypto trading.

Custody made simple
Our regulated affiliate will take care of the custody on behalf of the end user.